Mentors
Leela School Mentors have committed to more than 3 years training with the Leela School and with Eli. They have a high level of proficiency with the skills and a depth of self-realization that allows them to support students in the Leela School courses and mentor students in both personal awakening from the trance of suffering, as well as the use of the skills to support others.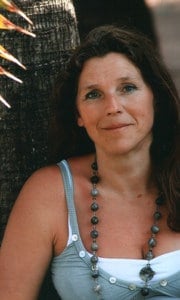 Monique
"Being Present" is my practice for inner journeys in Amsterdam.The most beautiful work I could imagine. http://www.journeytherapeut.nu/

About my life: This life has been about being strong, independent and free. Working on the market in old Amsterdam I earned my studies, travels and a living for my family. Pain was often there in former relationships and made me search for Truth in many ways, for a lot of years.
Thank God Ramana Maharshi's loving eyes pierced me when I was completely broken in divorce. His tender Love brought me to Eli, a Holy connection I surrendered to.
I really saw my fictation and how it works. Since then (2009) this behaviour gets clearer. And I can choose for a natural live instead of a survival technique. So fresh and new. Being Still. A Miracle unfolding. I can only serve This, which I was always looking for; Holy Connection, Home.
Every last Friday of the month we (Henk&me) have an open Eli-videosatsang in Bussum Holland. Be welcome! mo.insideout@gmail.com    0031640812311 cell phone. May all beings be happy and free.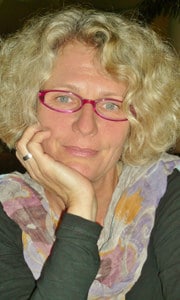 Caroline
When I met Eli for the first time my heart was deeply touched and immediately broke open. Here was the Teacher of the Heart I had not been looking for, at least not consciously…

Then, it took more than ten years until the mind could finally follow the heart and surrender to Reality, to Freedom and true Peace.

This precious time of ripening and deepening in Eli's loving and unwavering, unmoving presence offered and continues to offer the opportunity to stop and to see through the habits, illusions and fears of this structure and to discover and recognize without a doubt who we really are – That which is eternally present.

"All we have is our attention" says Eli. The grace of resting my attention deeply and single-pointedly on and in That is revealing in one instant and ever more deeply: my attention is That. I am That – there has never been and will never be anything else but That.

What a Joy and Blessing then to be available to Life, to You as That! And how could I not offer what my beloved Teacher has offered to me – the possibility for being a true friend, for supporting you in stopping the search on the outside, to inquire within, to find out what you really want and, ultimately, to recognize who you really are. contact: carolinewiedemann@hotmail.de