True Friends
An open heart, and a silent mind; this is how to be a true friend."  ~Eli
All of those listed as True Friends have been certified and approved as Leela Practitioners by Eli, having attended the requisite levels of Leela Skills Training with Eli and having been through a period of testing where sessions are offered, reported on and evaluated.  All are grounded in silence; the most essential requirement of a Leela Practitioner which Eli has exemplified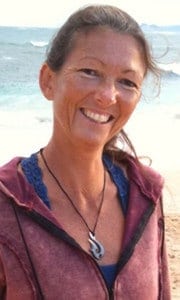 Grace
I met my beloved teacher Eli in 1999 and discovered freedom here and now! My first big awakening! My life changed forever…
At my first Enneagram retreat in 2000 I put my life at Eli's feet, at Ramana's feet. I had found what I was looking for my whole life, the bliss and gratitude was overflowing. In that moment I gave my life to this truth, this freedom and life has been a blessed mystery ever since.  I am forever at the feet of my master.

Joining the 3 yr group back in 2001 has been a sweet process of deepening, surrendering, opening of the heart and mind. I am so deeply grateful for this gift of true happiness. It's magical how it passes on, how people catch it – this is my passion and most fulfilling work.

My background is in the healing arts: for over 20 yrs I've been practicing various styles of massage and energy healing, I teach at the massage school and my own seminars in Kunlun, an ancient Taoist practice of internal Alchemy. Using the wisdom of the Enneagram and  Leela Therapy skills, I am also available for phone sessions. Growing up in Switzerland, I am fluent in French, German and English.  You can contact me at: gracelovemaui@gmail.com for a session, mahalo and Aloha!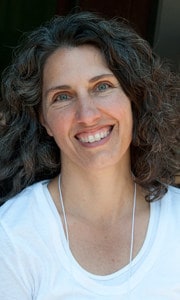 Lisa
In the mid '90's I found myself in Bolinas at the feet of my beloved Master, Gangaji.  Through her grace I was introduced to Eli and enrolled in the 3 year program.  With Eli's loving attention, I have been encouraged to pursue a deeper involvement, participating in the Leela School and becoming a Leela Therapist.  I am a mentor in the current 3 year group, and I have a small practice based out of Ashland, Oregon.

I am so grateful for the blessing of this community that is an offering of true support in surrender and awakening. If you would like to have a session with me, please email me at: worldloveperson@gmail.com to make an appointment.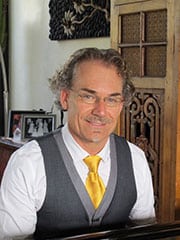 Stevie
Meeting Eli Jaxon-Bear in 2009 was a life-changing event for Stevie. Experiencing first-hand the powerful transformation that Eli is able to catalyze through hypnosis, NLP, and the Enneagram, Stevie discovered his true nature beyond mind. Since that time he has increasingly devoted his life to assisting in the awakening of others. Stevie completed the Leela School 3-year program and Leela Therapy Training in 2011, and since then has been a Leela School mentor for students on the spiritual path under Eli's masterful guidance. He is excited and honoured to be appointed the executive director, as well as teacher and mentor, for the newly formed Leela School Australia.

Stevie's background includes 25 years working in the medical field; he worked for 20 years as an ophthalmologist where he was frequently involved in training up-and-coming eye surgeons. He became drawn to the spiritual search in 2003 after an existential crisis caused him to re-evaluate the meaning, and direction, of his life.
Jared
It is a privilege and an honor to play the role of a True Friend and Therapist to those who are seeking support. The gift of the surrendered mind and the open heart that Eli gives to all those who come to him seeking truth, seeking peace and love, reverberates out through the community. Eli taught me the bliss of not knowing, not fixing, and not changing anything, whilst being committed to the deepest integrity and vigilance to psychological freedom, happiness and love. I offer myself in service to this deep support that Eli offered me.

After finishing my first 3 Year Group, acting as the Regional Coordinator for the Leela Foundation in Australia, and organizing the Australian tours for Eli and Gangaji since 2010, I began offering private sessions, as well as teaching the enneagram and holding retreats around Australia and NZ. For 1:1 sessions in Sydney Australia or over Skype to anywhere in the world, contact me at info@jaredfranks.com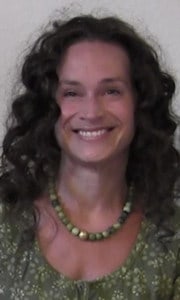 Padma
Until Satsang came into my life in the mid 1990s, the best thing I had found was psychotherapy. I had just started studying psychology – and almost dropped it again, when the freedom revealed through Satsang made it seem superfluous at first. But as overwhelming and blissful my meetings with Papaji were, I would drop back into my old subconscious patterns of suffering. It was through the grace of meeting Eli, his uncompromising presence and the skills and insights of the Enneagram and Leela Therapy, that these habitual mechanisms were seen through and the integrity was built to stop indulging them – and that I re-discovered the use of psychotherapeutic tools, now in the service of awakening. Ever since, this has been the focus and fulfillment of my life, studies and practice.
I attended the first two 3year-groups in the US, and as I have been as lucky as to be able to translate for Eli and Gangaji in Germany, I got to attend all their events and also participate in all 3year-groups here. Throughout the different stages and forms of the Leela School over the course of the years, I have been involved in various functions and benefited immensely. I finished my studies at the university with a masters degree and thesis on "Satsang and Psychotherapy", was assigned Leela Therapist by Eli in 1999, and have started building my private practice since. This has now taken the form of an office, the "practice for meditation and self-inquiry" in Hamburg, and the "Bodhisattva School", both together with my partner Torsten, in which we pass on these precious gifts. To schedule an appointment, please call me at ++49 – 40 – 55 77 55 77 or e-mail padma@sevaa.de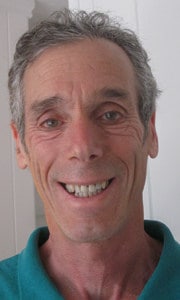 Avram
I met Gangaji on Maui in 1995, and was stopped in my tracks. Then, in 1999 at my first Enneagram Retreat with Eli, I saw with horror the tremendous suffering my 7 fixation was causing myself and others. I vowed to do whatever it takes to end the suffering. I spent 7 years in the Three Year Program with Eli and trained to be a Leela Practitioner. With Eli's love and support, I discovered that this was truly my life's work.
I have been joyfully working with clients since 2001, supporting them to deepen in the Silence and to inquire into the patterns and conditioning that are still causing suffering. I am so grateful to Eli and Gangaji for bringing the teachings of Ramana and Papaji into my consciousness and for teaching me how to use my skills as a therapist to support others in their Awakening.
I work with clients from all over the world, using skype and the telephone. I am happy to offer a complimentary session to anyone who would like to experience working with me. It is through Ramana's Grace that I am able to do this Sacred work, and it is Ramana's Grace that, thankfully, can be transmitted through computers and phone lines. This is Sacred work, and I often feel that I receive more than I give. I am so grateful! I can be contacted through email at avramsacks@gmail.com, or on my skype line at 541-201-2663.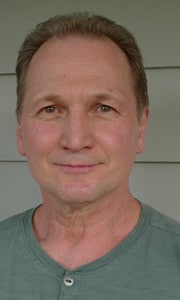 Terry
I have been associated with Eli, Gangaji and all incarnations of the Leela Foundation for the last 28 years. I met Eli and then Toni Varner at a month long hypnosis training at the Esalen Institute in 1989.  I was fortunate to have been at ground zero, attending intensive trainings on Maui in the spring of 1990 and 1991, immediately after Eli and then Gangaji's initial contacts with Papaji.  I attended some of Ganagaji's first satsangs during these years, and received certification as an Enneagram trainer, NLP trainer, Clinical Hypnotherapist and Leela therapist as I trained with Eli and Gangaji.

I am an owner and the clinical director of a counseling organization that started out with 5 therapists, offering 24hr in-home crisis services to at-risk families in Central Pennsylvania as our initial function.  The naturally arising principles of True Friendship have enlivened and preserved a service organization that has grown to 60 therapists and 20 paid support staff, offering a range of permanency planning programs and resources for families.  In a field where turnover is the norm, approximately a third of our therapists have been together for 20 years and another third have been here for at least 12 years.  Four of the original six therapists are still together.  Our staff thrives in an atmosphere of Empowerment and Self Realization, where stress is consistently seen as opportunity.

I am always open, willing and available to anyone in their quest to discover the freedom that is available to them. I work with individuals and groups in the support of Eli and Gangaji's teachings. I can be contacted via e-mail at tshultz4508@gmail.com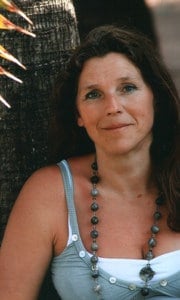 Monique
"Being Present" is my practice for inner journeys in Amsterdam.The most beautiful work I could imagine. http://www.journeytherapeut.nu/

About my life: This life has been about being strong, independent and free. Working on the market in old Amsterdam I earned my studies, travels and a living for my family. Pain was often there in former relationships and made me search for Truth in many ways, for a lot of years.
Thank God Ramana Maharshi's loving eyes pierced me when I was completely broken in divorce. His tender Love brought me to Eli, a Holy connection I surrendered to.
I really saw my fictation and how it works. Since then (2009) this behaviour gets clearer. And I can choose for a natural live instead of a survival technique. So fresh and new. Being Still. A Miracle unfolding. I can only serve This, which I was always looking for; Holy Connection, Home.
Every last Friday of the month we (Henk&me) have an open Eli-videosatsang in Bussum Holland. Be welcome! mo.insideout@gmail.com    0031640812311 cell phone. May all beings be happy and free.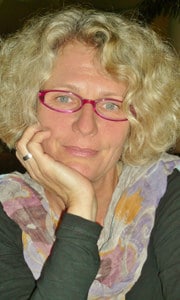 Caroline
When I met Eli for the first time my heart was deeply touched and immediately broke open. Here was the Teacher of the Heart I had not been looking for, at least not consciously…

Then, it took more than ten years until the mind could finally follow the heart and surrender to Reality, to Freedom and true Peace.

This precious time of ripening and deepening in Eli's loving and unwavering, unmoving presence offered and continues to offer the opportunity to stop and to see through the habits, illusions and fears of this structure and to discover and recognize without a doubt who we really are – That which is eternally present.

"All we have is our attention" says Eli. The grace of resting my attention deeply and single-pointedly on and in That is revealing in one instant and ever more deeply: my attention is That. I am That – there has never been and will never be anything else but That.

What a Joy and Blessing then to be available to Life, to You as That! And how could I not offer what my beloved Teacher has offered to me – the possibility for being a true friend, for supporting you in stopping the search on the outside, to inquire within, to find out what you really want and, ultimately, to recognize who you really are. contact: carolinewiedemann@hotmail.de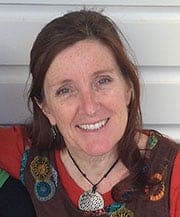 Joanna
When I met Gangaji and Eli in 2009, I had been searching for many years for a spiritual teaching that felt right and true on the deepest level. Meeting them, I knew instantly that I was home. So simple! So close! So ever-present! Every word felt like something I had always known. Since then I have been at their feet, marveling at how this wisdom just keeps on giving, deeper and deeper, as you give yourself. Commitment and surrender have been my allies in this never-ending discovery. The Leela school has taught me skillful means to give back some of what I have received, through Enneagram, trance-work and developing the ability to be a True Friend. These skills have profoundly enriched and enhanced my training as a psychotherapist.

I work as a licensed psychotherapist in Santa Cruz California. I have a private practice and also work as a supervisor for the local county mental health department. If you would like to arrange a session with me, either in person or on Skype, you can contact me at creatrix@sbcglobal.net or through my website joannamoody.net where you can also get further information about my practice.

It is the astonishing gift of my life to have discovered freedom in the midst of suffering. It is the honor of my life to have the opportunity to be in this kind of conversation with other humans who are seeking truth, peace and healing.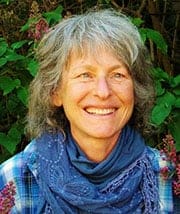 Gila
Heart as hearth, I am home.
 Blessed beyond words by the Living Truth transmission of Ramana's Silence & Papaji's Roar, life changed irrevocably upon meeting my Beloved Teachers:
 Eli Gangaji Mooji Jared Lisa. Love has no name but if it did, it would wear theirs.
 The house of gratitude that is my life now offers Leela therapy from the sacred foundation of true friendship. Nestled in the bearhug mountains of Nelson, BC, Canada, I welcome sessions online or on foot, in chair or in tree.
meeting you as you are ~ discover the wellspring that is you
Welcome Home!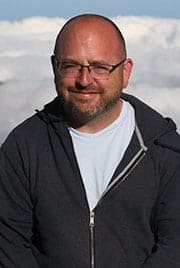 Joey
Very soon after I discovered Eli, I heard him speak about love.  He said, 'love is a better parent, a better lover, a better friend than "you" can ever be.'  As I continued to examine myself, it has become more and more clear that love is not an abstract notion but is actual living intelligence; a wisdom of the heart.  It is through Eli's teaching and the Leela School that this realization continues to be revealed.  I have seen that when we show up as empty available love, that is what we transmit and that is what is ultimately wanted from the world.  I am truly honored to offer this role as True Friend; receiving, sharing and spreading this gift of a quiet mind and an open heart.  This is a true meeting of love and openness.
To schedule a session, please contact me at joey@leela.org