Teachers
Leela School Teachers have been training with Eli for more than 8 years. They have a high level of proficiency and experience in the use of the skills, as well as a depth of self-realization necessary to hold retreats and train mentors and students all over the world. Grounded in silence, and tested within the school, as well as having their own practice for minimum 3 years, the Leela School Teachers exemplify the possibility for all, to live a life of love and service to the world waking up from the trance of suffering.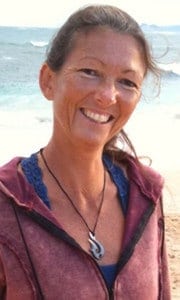 Grace
I met my beloved teacher Eli in 1999 and discovered freedom here and now! My first big awakening! My life changed forever…
At my first Enneagram retreat in 2000 I put my life at Eli's feet, at Ramana's feet. I had found what I was looking for my whole life, the bliss and gratitude was overflowing. In that moment I gave my life to this truth, this freedom and life has been a blessed mystery ever since.  I am forever at the feet of my master.

Joining the 3 yr group back in 2001 has been a sweet process of deepening, surrendering, opening of the heart and mind. I am so deeply grateful for this gift of true happiness. It's magical how it passes on, how people catch it – this is my passion and most fulfilling work.

My background is in the healing arts: for over 20 yrs I've been practicing various styles of massage and energy healing, I teach at the massage school and my own seminars in Kunlun, an ancient Taoist practice of internal Alchemy. Using the wisdom of the Enneagram and  Leela Therapy skills, I am also available for phone sessions. Growing up in Switzerland, I am fluent in French, German and English.  You can contact me at: gracelovemaui@gmail.com for a session, mahalo and Aloha!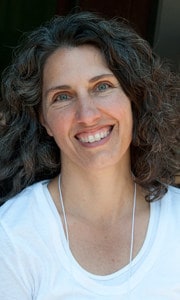 Lisa
In the mid '90's I found myself in Bolinas at the feet of my beloved Master, Gangaji.  Through her grace I was introduced to Eli and enrolled in the 3 year program.  With Eli's loving attention, I have been encouraged to pursue a deeper involvement, participating in the Leela School and becoming a Leela Therapist.  I am a mentor in the current 3 year group, and I have a small practice based out of Ashland, Oregon.

I am so grateful for the blessing of this community that is an offering of true support in surrender and awakening. If you would like to have a session with me, please email me at: worldloveperson@gmail.com to make an appointment.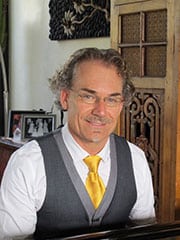 Stevie
Meeting Eli Jaxon-Bear in 2009 was a life-changing event for Stevie. Experiencing first-hand the powerful transformation that Eli is able to catalyze through hypnosis, NLP, and the Enneagram, Stevie discovered his true nature beyond mind. Since that time he has increasingly devoted his life to assisting in the awakening of others. Stevie completed the Leela School 3-year program and Leela Therapy Training in 2011, and since then has been a Leela School mentor for students on the spiritual path under Eli's masterful guidance. He is excited and honoured to be appointed the executive director, as well as teacher and mentor, for the newly formed Leela School Australia.

Stevie's background includes 25 years working in the medical field; he worked for 20 years as an ophthalmologist where he was frequently involved in training up-and-coming eye surgeons. He became drawn to the spiritual search in 2003 after an existential crisis caused him to re-evaluate the meaning, and direction, of his life.
Jared
It is a privilege and an honor to play the role of a True Friend and Therapist to those who are seeking support. The gift of the surrendered mind and the open heart that Eli gives to all those who come to him seeking truth, seeking peace and love, reverberates out through the community. Eli taught me the bliss of not knowing, not fixing, and not changing anything, whilst being committed to the deepest integrity and vigilance to psychological freedom, happiness and love. I offer myself in service to this deep support that Eli offered me.

After finishing my first 3 Year Group, acting as the Regional Coordinator for the Leela Foundation in Australia, and organizing the Australian tours for Eli and Gangaji since 2010, I began offering private sessions, as well as teaching the enneagram and holding retreats around Australia and NZ. For 1:1 sessions in Sydney Australia or over Skype to anywhere in the world, contact me at info@jaredfranks.com