Dear Gangaji and Eli,
A letter seems to want to be written, so here it is: a report to let you know how this form is being used, how the Truth moving through this form is being used. Gratitude wants to be expressed over and over and over.
The Leela School has been a profound gift, a beautiful crucible of burning and deepening and a deliciously supportive sangha. Wonderful skillful means to be used. Layers of doubt are dropping and the fire of Truth burns brighter with more and more steadiness and certainty. I love the sessions I do in trade with fellow students from all over the world – beautiful connection!
---

Dear Gangaji and Eli,
Meeting with you was mysterious and miraculous – indeed, driven by Grace. I am so lucky. As I said as I was weeping at your feet, it was against all odds that I could be there.  Really.  My husband agreed to take care of our 1 yr old twins and 3 year old daughter. . .after I was offered the trip.  It was 40 hours of travel for just over 40 hours of being there…. anyway, enough about the 'story' =).
Now, as I sit here, I feel a deep silence that extends to at least Jupiter and back.  It is so quiet.  I've never heard such a beautiful deep quiet before.  And from this quiet, there is nothing to say.  I just wanted to share it with you both.
---

Dearest Eli,
i just wanted to say thank you for everything.
I feel completely transformed since I have gone back to my job. For the first time I feel fully engaged and out of the way. Whatever needs to be done, some sort of drive to do it for, has fallen away. What a relief!!!I am still carefully watching this propaganda machine, checking where I am telling the truth and where I am not and what is running deeper. Even writing this mail …
---
"I don't know what's going on right now. I wanted to meet you for the first time. I've met you before, but never really met you. I had an experience last week of being here, and it's so delicious, but if I look for it I can't find it." "That's right" "But it doesn't go away" "That's right, because if you look for it you're looking away."
---
We're here only for the Truth. The Truth will set free. If what you want is the truth more than anything, the truth is the burning ground of freedom. If what you want is anything else you'll miss the mark. If what you want is bliss, well there is lots of experiences that can give you bliss. If what you want is peace there are lot of things that give you a kind of peace, you can get numb, you can have an IV drip, you can take pills, to get a kind of peace. So peace is a byproduct, I love true Peace it's beautiful, but if that is all you are going for you are missing something essential…
---
I had a profound awakening in 1971, a classic enlightenment experience. I'm a product of the sixties. I was extruded through that mold. You know, so those of you who are of my same generation, you get extruded through the mold like the cream comes through the cake mold, right, so whatever the particular time and moment of your incarnation that's the flavor that we take on. So that was my flavor was the sixties, so it was a time of rebellion for me. Time of trying to find freedom, trying to find freedom through the politics, trying to find freedom through society, demanding freedom, fighting for freedom. And finally finding myself in fighting against the war in vietnam a federal fugitive and not knowing what to do. We all have crossroads in our life, certain choice points, certain moments where we have to either choose from our heart or choose from our head and I was at one of these dilemma moments…
---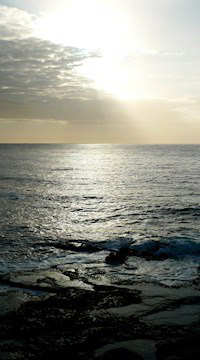 Perhaps in the past our tendency has been to have a concept of ourselves as a peaceful person and then discipline ourselves to try to look or act as we thought a peaceful person should. When we have not lived up to our own concepts or expectations we fight with ourselves. But I am not addressing concepts here or any training of the personality.  The possibility I am suggesting is deeper than any concept and can not be learned or imitated.  The possibility for each of us is to realize that peace is already alive and present in this moment.  When I use the word "peace" I am referring to a quality of intelligent conscious love.  When you realize yourself as intelligent conscious love, peace will be a by-product of the direct realization of yourself.
To merely believe that you are intelligent conscious love, or to understand it, misses the point. Believing or understanding requires a concept or thought of yourself. In the noise of thinking this concept you may miss the mind-blowing, direct experience of realization.  This direct experience is essential in order for peace to establish its presence in your heart.  To realize your true Self directly, with no thought or concept, is to realize what is already free and at peace. Each one of us on Mother Earth, here and now, can realize this directly; each one of us, one by one in our own hearts, can realize the absolute truth.  Then peace is actually a by-product of that direct realization.
---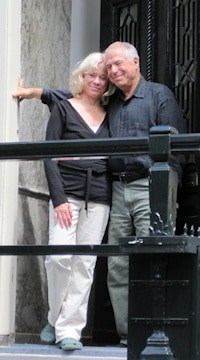 Gangaji and I are in Amsterdam right now. We love it here. Besides loving the people, and the culture, we love the freedom here. The Netherlands is perhaps the most advanced human society at protecting both individual freedom and the democratic public space. As societies perhaps we could all learn from the Dutch.
The deepest cry for freedom arises in all of us. Sometimes it is repressed by our own internal mechanisms. We cover over it and ignore it for security or comfort or for being loved. Yet it is there beating in all hearts.
This cry for freedom has now burst forth in Iran. When we recall the great love poems of freedom from Rumi we are hearing the Persian soul in love with love, freedom and truth. Even at the height of their empire thousands of years ago, they were known as the most tolerant of empires for their time, allowing allied states freedom of religion and cultural identity and freedom to leave the association.
But political freedom as we know it is a most modern phenomenon. I have been reading about Thomas Paine of late, and while he was always a hero for me, I had no idea how much he is responsible for the American Revolution. It was Thomas Paine, at Valley Forge, the lowest point of our revolution who issued the call that, "these are the times that try men's souls." He went on to ask if we were only sunshine patriots and summer soldiers, or were we ready to bear all costs in the defense of freedom.
---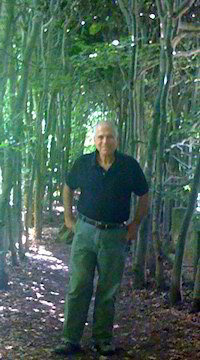 I have been coming to Europe to teach since 1983. As an outsider I could feel the atmosphere of the different cultures that I passed through. Teaching in Budapest, at a communist youth camp and community center, it was unavoidable to feel the depression and despair that hung in the air throughout the city.
There was a different flavor in the air coming into Germany. It was rigid and uptight in strange ways. The people at the front desk of the hotels were often suspicious and seemed hostile as they checked us in. The atmosphere felt oppressive and we were always glad to move on.
I was scheduled to return to Germany in 2007, but at the last minute it was discovered that my body was racked with disease and two days before flying, I had to cancel. I came last year but my body was still very weak and I only met with a small group of former students for a weekend in Hamburg.
In the ensuing years something that started so small has grown. In the eighties, when I worked with people, they were all focused on fixing their story and having a better life by changing their behaviors or circumstances. They had not heard of the possibility of freedom, or it was a concept that they believed required a lifetime of yoga and hard work. Now, there is awakening everywhere. There are too many teachers of non-duality to count.
Coming back after just three years absence the change is remarkable.
---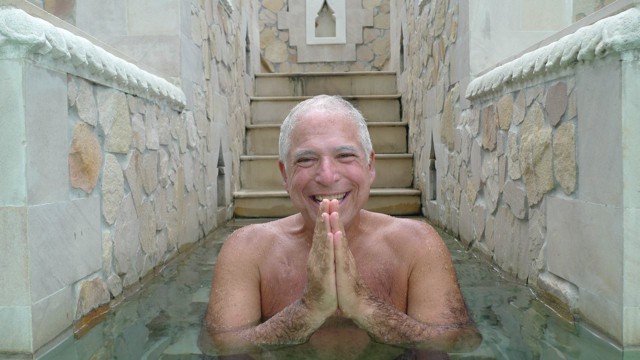 May the Light of Awareness and Love Blossom in All Hearts
---
A COLLECTION OF INTERVIEWS

Eli has many beautiful interviews, in many Eli explains exactly what it means to wake up, the power of truth telling and the possibility of recognizing true joy as our essential nature.

LINEAGE, SATSANG & ENNEAGRAM VIDEO COLLECTIONS

Watch these teaching videos in which Eli shares his unique psychological insights into the nature of egoic suffering in support of Self-Realization.

SERVING LOVE AS A TRUE FRIEND

We are committed to the whole world waking up from the personal trance of suffering. We can make a difference one heart and one mind at a time.